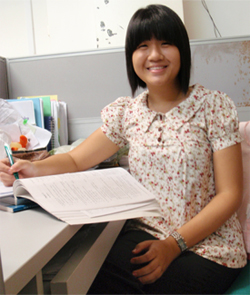 For Tutors
Welcome back.
Sign in to apply for the latest assignments, and create your group tuition class.

I am a current or ex-school MOE teacher and have undergone NIE training. How do I register as a tutor?
Register using the tutor registration form. If you are an ex-teacher, you can still use your past MOE email address for registration. If you have forgotten your MOE email address, you can email your NIE certificate along with the information required on the registation form to info@schtutors.com for us to register you.

Do you accept allied educator or relief teachers?
To ensure quality, as allied educators and relief teachers have not under-gone the complete set of NIE training course, we will not be able to recommend students to these categories of teachers.

Is it possible for Schtutors to recommend students for small group tuition, possibly at my place?
Yes, we do recommend students for group tuition too. Register with us, and create your group tuition class.

I am not a current or ex-school MOE teacher, but I still wish to join you as a tutor. Is this possible?
Sorry. SchTutors only accept current or ex-school teacher.

How much of commission does Schtutor charge?
Similar to industry practise, we charge 50% commission on the first 4 weeks of fees.

Will my information be shown to the public internet?
No, we will not show your information to the public internet and parents. We understand that such information is confidential and we respect your privacy.